Our Staff
Staff
Dean C. Ringle, P.E., P.S.
Executive Director
Dean C. Ringle, P.E., P.S., began as CEAO's Executive Director in July 2017. Prior to joining CEAO, Mr. Ringle worked at the Franklin County Engineer's Office for more than 36 years, with the last 17 years serving as the Franklin County Engineer. Throughout his career at the engineer's office, he held positions in construction, surveying, and overall engineering management. During those years Mr. Ringle also served in various capacities and on various committees for CEAO, in addition to being recognized as the 2011 County Engineer of the Year by CEAO and the 2013 National Urban County Engineer of the Year by the National Association of County Engineers. Mr. Ringle received his Bachelor of Science Degrees in Civil Engineering and Surveying from The Ohio State University and is a registered Professional Engineer and Professional Surveyor in Ohio. Mr. Ringle was the 2019-20 National Council of Examiners for Engineering and Surveying (NCEES) president. He spent 25 years as an adjunct faculty member at The Ohio State University's College of Engineering, and serves on the boards of the Ohio State Board of Registration for Professional Engineers and Surveyors, the Ohio Public Works Commission and the OSU Civil, Environmental and Geodetic Engineering Advisory Board.
Amy Lowe
Communications & Events Manager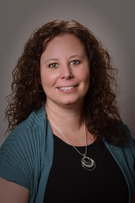 Amy joined the CEAO team in August 2017 bringing with her over 18 years of work experience in the public sector. Prior to joining CEAO, Amy worked as the Director of Communications for the Franklin County Engineer's Office. She also spent 8 years as the Community Affairs Coordinator working in community relations, members services, event planning, website design and social media for the Mid-Ohio Regional Planning Commission (MORPC). She holds a Bachelor of Business Administration Degree from Mount Vernon Nazarene University. Amy is the primary contact for CEAO conferences, events, and communications activities including working with the news media, social media platforms & the CEAO website.
Craig Forrest
CSTP/LBR Program Manager
Craig joined CEAO in May 2023 bringing with him over 10 years of operations management in the private sector, 5 of those years involved project management and start up. He holds a Bachelor of Science in Management with a Minor in Business Administration from Ohio University. Craig served on the board of directors of a non-profit for 15 years. In 2018, he, his wife and two friends founded a nonprofit that does outreach work for the homeless in Central Ohio.
Kari Gianangeli
Business Manager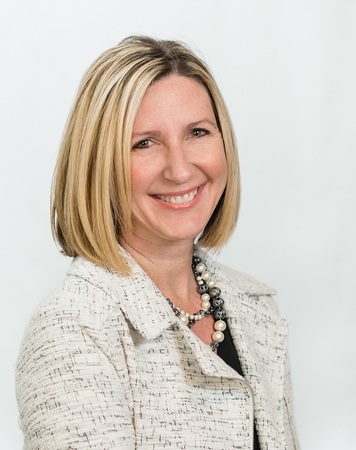 Kari joined the CEAO team in March of 2020, bringing with her 20 years of experience as an administrative and legal assistant working with law firms and non-profits in Central Ohio. Kari provides administrative support to CEAO by assisting with conferences, accounting and general office management, as well as additional support with special projects, as needed. Her strong time management and organizational skills helps the office run smoothly day to day. Kari graduated cum laude from Columbus State in 2012 with an Associate of Arts degree. In addition to working at CEAO, Kari also works part time as a legal assistant at The Law Office of Charles Mifsud, LLC located in Dublin, Ohio where she has been employed since March of 2009.
Consultants
Benjamin A. Sigall
Legal Counsel
Benjamin A. Sigall, Esq., Sigall.Law
Ben brings more than a decade of wide-ranging experience at large, regional firms and as a prosecuting attorney for numerous entities, including the Ohio Attorney General's Office. His practice focuses on defending businesses in complex civil and class action litigation, primarily related to consumer protection and privacy concerns.
Mark Sherman
Bridge QA/QC Consulting Engineer
Mark Sherman graduated from The Ohio State University in 1979 with a Bachelor of Science in Civil Engineering with a concentration in structures. He started his long career at the Franklin County Engineer's office before graduation in the construction department as a project engineer. He moved over to the bridge department to oversee the bridge maintenance crews, along with design before becoming Bridge Engineer in 1987, then became Dean Ringle's Chief Deputy Engineer in 2001 before retiring in 2017 after 38years with the county. After a few weeks of retirement, Mark joined the engineering consulting firm of American Structurepoint until 2021. Mark is now proud to begin the next phase of his career working with Dean once more as the CEAO Federal Bridge QA/QC Engineer.
Michael T. Evans
Legislative Consultant
Michael T. Evans, President of AP Consulting, is the contract lobbyist for CEAO. With 8+ years of lobbying experience in advocating and advising trade associations and elected officials with interests at the local, state and federal government levels, Michael has extensive knowledge of both issue and candidate campaign strategy. Her education includes a M.B.A – Specialization in Project Management from Ashland University, Post Graduate Degree – Certified Paralegal from Capital University Law School, and a B.S. in Communication from Ohio University.