Upcoming Events
August 12-13, 2015
Crowne Plaza North
Columbus, Ohio
September 21-23, 2015
Hyatt Regency
Columbus, Ohio
October 14-15, 2015
Deer Creek State Park Lodge
Mt. Sterling, Ohio
View all >
WELCOME TO CEAO
THE COUNTY ROAD TO SUCCESS AND THE BRIDGE TO THE FUTURE
Ohio County Engineers are responsible for 26,326 bridges and 28,971 miles of urban and rural roadways that are vital to the combined growth of jobs and prosperity in the state of Ohio.
---
Featured Sponsor

---
Thank You
Many thanks to all those who joined us for the Annual CEAO Golf Outing. We appreciate your support!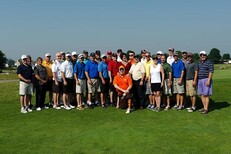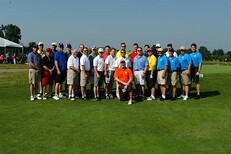 ---
Latest News
Logan County Engineer Scott Coleman continues to tap into federal highway safety funds to upgrade signs that warn motorists of dangerous curves and now to improve stop signs at intersections,
LIMA — Allen County will now have an interim engineer until the county's Republicans choose a replacement for retiring engineer Tim Piper.
LIMA — While Monday's open house at the Allen County Fairgrounds was held for him, with engineer and surveyor licenses with his name on them on display, retiring Allen County Engineer Tim Piper wanted to shine the spotlight on his staff.
View all >
Sponsors