Upcoming Events
August 12-13, 2015
Crowne Plaza North
Columbus, Ohio
September 21-23, 2015
Hyatt Regency
Columbus, Ohio
October 14-15, 2015
Deer Creek State Park Lodge
Mt. Sterling, Ohio
View all >
WELCOME TO CEAO
THE COUNTY ROAD TO SUCCESS AND THE BRIDGE TO THE FUTURE
Ohio County Engineers are responsible for 26,859 bridges and 29,088 miles of urban and rural roadways that are vital to the combined growth of jobs and prosperity in the state of Ohio.
---
Featured Sponsor

---
Thank You
Many thanks to all those who joined us for the Annual CEAO Golf Outing. We appreciate your support!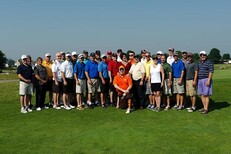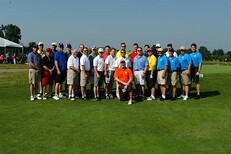 ---
Latest News
The Bennetts are the only father-son duo currently serving as elected engineers in Ohio's 88 counties. Keith, in the more urban Stark County and Fred, three counties to the southeast, in mostly rural Belmont.
Like some among the nearly 4,300 Ohio public-sector employees 65 or older receiving both a pension and a government paycheck, Dan Drake faces a tough choice.
LIMA — While much of the rest of the country's transportation planners look ahead to a time of congestion and population growth, Allen County planners are looking ahead at different issues.
View all >
Sponsors