Upcoming Events
August 12-13, 2015
Crowne Plaza North
Columbus, Ohio
September 21-23, 2015
Hyatt Regency
Columbus, Ohio
October 14-15, 2015
Deer Creek State Park Lodge
Mt. Sterling, Ohio
View all >
WELCOME TO CEAO
THE COUNTY ROAD TO SUCCESS AND THE BRIDGE TO THE FUTURE
Ohio County Engineers are responsible for 26,326 bridges and 28,971 miles of urban and rural roadways that are vital to the combined growth of jobs and prosperity in the state of Ohio.
---
Featured Sponsor

---
Thank You
Many thanks to all those who joined us for the Annual CEAO Golf Outing. We appreciate your support!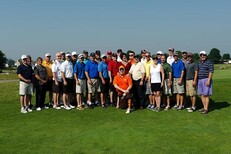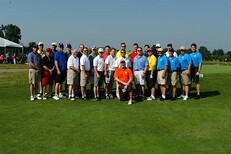 ---
Latest News
SPRINGFIELD — Local city and county governments will be seeking reimbursements on road salt purchases as part of an $11.5 million lawsuit settled last month, which claimed salt companies colluded to fix prices in Ohio.
Avoiding another Montrose is the worthy goal behind the Summit County engineer's new traffic manual, a development guide aimed at reducing congestion and accidents through better design.
LIMA — With a week of use in the books, the Shawnee Road roundabout has apparently not brought about the automotive chaos that some feared it would.
View all >
Sponsors