Upcoming Events
September 21-23, 2015
Hyatt Regency
Columbus, Ohio
September 25, 2015
CCAO Office
Columbus, Ohio
October 14-15, 2015
Deer Creek State Park Lodge
Mt. Sterling, Ohio
View all >
WELCOME TO CEAO
THE COUNTY ROAD TO SUCCESS AND THE BRIDGE TO THE FUTURE
Ohio County Engineers are responsible for 26,326 bridges and 28,971 miles of urban and rural roadways that are vital to the combined growth of jobs and prosperity in the state of Ohio.
---
Featured Sponsor

---
Thank You
Many thanks to all those who joined us for the Annual CEAO Golf Outing. We appreciate your support!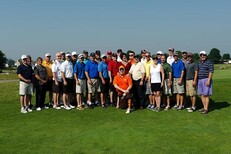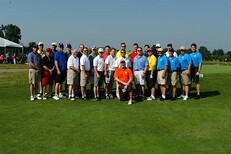 ---
Latest News
The Energy Department announced today $10 million for eight incubator projects to develop innovative solutions for efficient and environmentally-friendly vehicle technologies that will help reduce petroleum use in the United States. The funding will go toward projects that pursue breakthrough approaches to providing Americans with greater freedom of mobility and energy security, while lowering costs and reducing environmental impacts.
WEST CHESTER TWP. – A Tylersville Road intersection is the first in Butler County to be equipped with left-turn signals with a four-arrow display. The flashing yellow arrow is the first of its kind in the area and among the first to be used in the state of Ohio, said Chris Petrocy, spokesman for the Butler County Engineer's Office.
Ohio's top transportation official spoke with the Enquirer editorial board Monday afternoon following a visit to several Cincinnati area projects. Here are some excerpts from state Department of Transportation Director Jerry Wray, who served in the same capacity under former Gov. George Voinovich:
View all >
Sponsors