None at this time.
07/30/2019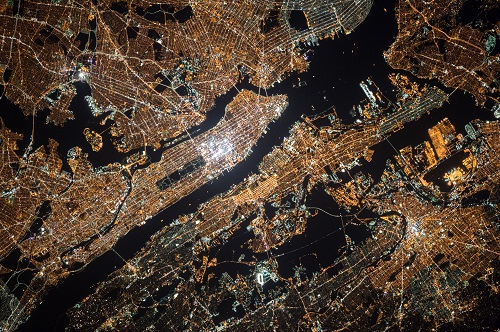 July 30, 2019, Columbus, Ohio – Applications are currently being accepted for the annual Cliff Lovin Scholarship for a geography or engineering student attending school in the State of Ohio. Woolpert generously established this scholarship to support the geospatial industry by helping students in furthering their education in the field.
The scholarship will be awarded to an undergraduate student with a major in geography or engineering who is currently enrolled at an Ohio university. Applications and an official transcript are due by September 3, 2019, and the recipient will be announced during the 2019 Ohio GIS Conference, September 23-25 in Columbus, Ohio. For application information, please see the links below.
Cliff Lovin Scholarship Information
Cliff Lovin Scholarship Application
---
04/29/2019
Columbus, Ohio – The County Engineers Association of Ohio (CEAO) has opened registration for two premier conference events. The 2019 Ohio Bridge Conference will take place on August 20 and 21 at the Crowne Plaza North Columbus. This two-day conference offers great networking opportunities and valuable connections with professionals in bridge engineering, design, and safety from all over Ohio. Sessions cover new technology and innovations, success stories and best practices. Discover state of the art products and demonstrations throughout the day at our vendor displays.
The 2019 Ohio GIS Conference™ is also just around the corner beginning September 23 through the 25 in Columbus, Ohio. This event grows year after year and is the largest gathering of GIS professionals in the midwest. Exhibit booths and sponsorship opportunities are available. Don't miss this fantastic chance to increase your company's exposure to the best and brightest in GIS! Be sure to check out the program and register today!
Details and registration for both conferences are available here.
---
02/11/2019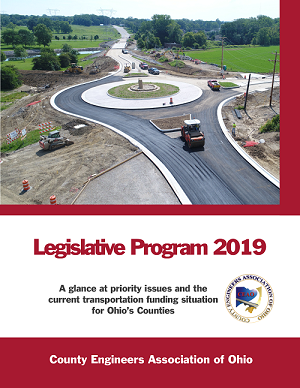 Columbus, Ohio – The County Engineers Association of Ohio (CEAO) released its 2019 Legislative Program on Friday, February 8 during their annual Engineers Conference at the Marriott Northwest.
Doug Reinhart, PE, PS, Auglaize County Engineer, CEAO Legislative Committee Co-Chair; Brett Boothe, PE, PS, Gallia County Engineer, CEAO Legislative Committee Co-Chair and Dean C. Ringle, PE, PS, CEAO Executive Director presented the document and information to board members. The brochure provides a glance at priority issues and the current transportation funding situation for Ohio's Counties.
Transportation Funding Needs for Counties
---
12/12/2018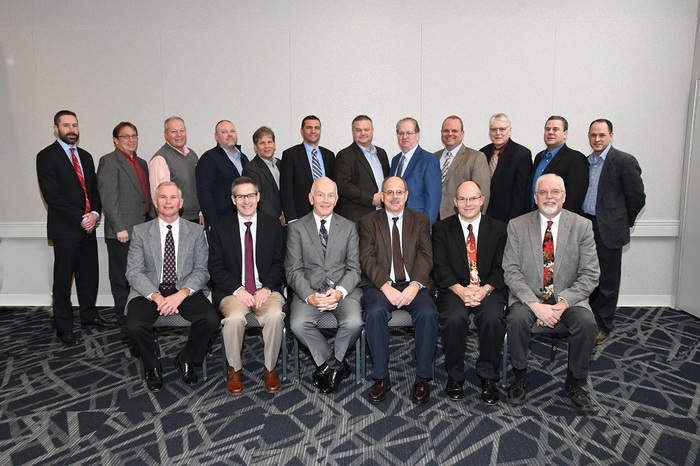 Columbus, Ohio – The County Engineers Association of Ohio (CEAO) presented state recognition awards to Ohio County Engineers and their staff during its annual business meeting December 9-11, 2018.
Chris Bauserman, P.E., P.S., Delaware County Engineer received the award of 2018 County Engineer of the Year. Todd Bumgardner, Administrative Coordinator with the Logan County Engineer's Office received the award of Employee of the Year from CEAO. Gary Smith with Clinton County was presented with the CEAO David Brand Safety award.
The incoming 2019 CEAO Officers are President Jeffrey B. Linkous, Clinton County Engineer; 1st Vice President Jeff Stauch, Union County Engineer; 2nd Vice President Frederick T. Wachtel, Coshocton County Engineer; Treasurer James A. Wiechart, Mercer County Engineer; and Immediate Past President Paul W. Gruner, Montgomery County Engineer.
---
03/30/2018
The County Commissioners Association of Ohio (CCAO) recently released a County Advisory Bulletin on the new (2017) $5 Permissive License Fee. This bulletin gives a background history of all the $5 permissive license fees and gives guidance on a county's enactment procedure for implementing the new fee.
View Report and Sample Resolution (click on Studies and Reports)